Downtown Joyride
A downloadable game for Windows and Android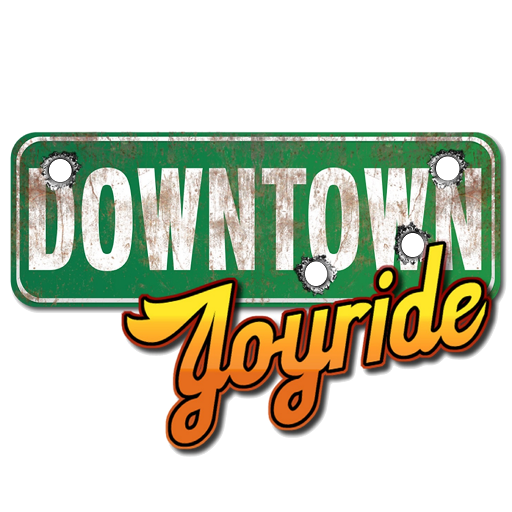 == Top Down Open World Crime Simulator ==
Deal - Steal - Drive - Kill

PC Controls:
--On Foot:--
WASD = Movement
Mouse Right Button = Aim
Mouse Left Button - Fire
E = Enter Car
--In Car:--

WASD = Movement
E = Exit Car
Future Updates Coming Soon*:
// Downtown Joyride Online //

Full Multiplayer Support - Gang system, Buy, Sell, Trade. Online racing. Online Job system.
Full optimisation, general code/AI/vehicle improvements, and increased map size.
Full Race Mode (Sprint, Circuit, Drag, Cannonball) - In Progress
Dealer (Buy and sell products in a dynamic priced city) - In Progress
Extra Vehicles/Weapons - In Progress
Gangland (Turf war) - Not Started
Full Mission Campaign - Not Started
Boats and Bikes - Not Started

**Please Note: This version is very early in development**

This build does not represent final gameplay/gfx/audio.

This build is just a development test build. Currently only a small section of the map is available. ANDROID: Tested on MotoG3 2015 model. PC: Should run on any pc with a gfx card. Built and tested on an Intel on board chip. Any suggestions please contact. Please bare in mind only one developer on this project, Will respond as quick as I can.

// // // PC: // // //
v0.1: Mobile - PC port release (Stable Version?)
// // // ANDROID: // // //
Race Demo Test:
v0.1.3:
Blood decal bug fixed
v0.1.2:

Fixed police aim target bug
Increased traffic/pedestrian amount
Increased texture resolution
Fixed pedestrian physics bug
Overall performance increase

v0.1.1:

Minor bug fix

v0.1:

Free Roam (Limited)
Race Mode (Limited)


**Note: Current Android version will be replaced with the PC version. Ported back down to Tablets and Mobile. Versions can change drastically at any time.

// PLEASE NOTE: WINDOWS ONLY VERSION CURRENTLY //
Thanks

@DowntownJoyride
Also available on